Byron Mallott Memorial Fund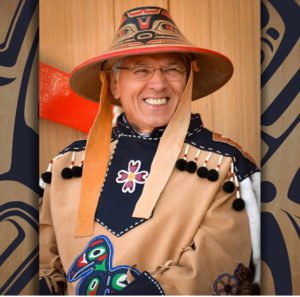 Byron Mallott's passing is felt by our community, people throughout Alaska, and indigenous people around the world. He spent time between his homes in Juneau and his birthplace of Yakutat. Our thoughts go out to his family during this time, including our board member Mandy Mallott. We have established the Byron Mallott Memorial Fund, as requested by his family. They provided us with the following words:
"Byron had a legacy of supporting others. In the best sense of the words, he was a 'public servant' his whole life. That service included the broader leading of organizations, communities, and corporations to the much more personal of helping people feel and know who they were.
His life work was giving. Byron helped people recognize their own strength. He found in himself an ability to support others through words and actions. This memorial fund will help to continue his work of community care."
The following is a tribute to Bryon Mallott from Sealaska
Sealaska Community Mourns the Passing of Tlingit Leader Byron Mallott
The sudden passing of Byron Mallott — Elder, leader, mentor and tireless advocate for indigenous people across the globe — is a devastating loss for our people and our communities.
Byron brought a profound belief in fairness and inclusion to our communities, our corporation, our state and the world. As a business executive, public servant and elected leader, Byron fought every day for unity, equity and for a better life for all.
Byron leaves a legacy of leadership and deep love for Alaska and its people.
He helped shape Sealaska Corporation as a founding director, and he served as Sealaska's president and chief executive officer. He held numerous elected positions at the local and state levels, including serving as lieutenant governor. He was the clan leader of the Kwaashk'i Kwáan of the Tlingit Raven/Humpback Salmon people in Yakutat. Byron's Tlingit name is Dux̱ da neiḵ, K'oo del ta' which means "a person who would lead us into the future."
He was a tireless advocate for Alaska Natives and fought every day for our lands, our culture and our way of life.
Our thoughts are with Byron's family, including our own CEO Anthony Mallott, as we all process this loss and consider ways to fully honor and recognize Byron's many contributions.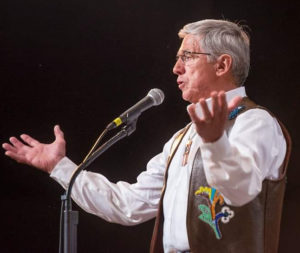 To Donate
Donate by credit card via the PayPal link below or make your checks payable to:
Juneau Community Foundation, 350 North Franklin Street, Suite 4, Juneau, AK 99801.
Remember to include your name and address so that you can receive your tax deduction letter.
If you use PayPal, then please add 2% to your donation to cover the PayPal transaction. To receive your tax deduction letter, please check the box with the option to 'Share my mailing address with Juneau Community Foundation'.