Discovery Southeast Stewardship Fund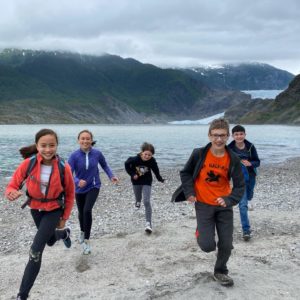 Now more than ever, formative time in nature is fundamentally important for children.  It engages children meaningfully in science and math, often reaching those who do not find success in traditional classrooms. Perhaps even more important, the experiences teach children about themselves and their role in the world.  Children develop resilience, socialize, and build curiosity through outdoor play and exploration.  It also introduces them to healthy interests and activities that will serve them life-long.
Through education and exploration, Discovery Southeast deepens Southeast Alaska's relationship with nature.  Discovery Southeast is best known for its hands-on nature and science program Nature Studies, which takes elementary students outdoors to the wild areas in their school's backyard.  Over more than three decades, almost every elementary student in Juneau has shared in this formative experience during their elementary years. The program is offered to all Juneau elementary schools, all grades, and brings a naturalist to classrooms three times each season of the school year: Fall, Winter, and Spring.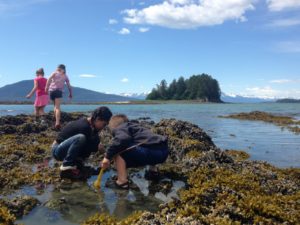 In addition, summer day camps (Outdoor Explorers), enrichment programs (Discovery Days), afterschool programs, and professional development courses for teachers broaden this reach and allow for more immersive experiences.  Every Discovery Southeast program is offered free, or with pay-as-you-like tuition, to make it affordable for every family.  Providing experiences to children who wouldn't otherwise have them is an organizational priority.
Discovery Southeast's Stewardship Fund at the Juneau Community Foundation builds a financial base to strengthen programs, and is used to stabilize operations when necessary, as well as to develop programs and initiatives serving our community. Thank you for supporting these experiences for Southeast kids.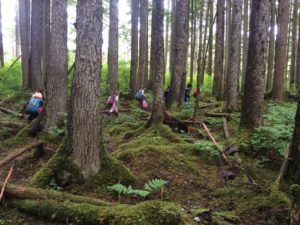 To Donate
Donate by credit card via the link below or make your checks payable to:
Juneau Community Foundation, 350 North Franklin Street, Suite 4, Juneau, AK 99801.
Remember to include your name and address so that you can receive your tax deduction letter.
Please consider adding 3% to your donation to cover the online transaction.