Eric McDowell Memorial Fund
David Eric McDowell died Monday, August 13 at Virginia Mason hospital in Seattle with family by his side. He was 69 years old.
Eric was born in Juneau in 1942, to Bert and Betty McDowell. The family moved to Haines in 1956 and Eric thrived in that community during his high school years. He graduated from Haines high school in 1960 and was a star player on the Haines basketball team that nearly took the 1959 state title.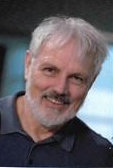 Eric attended Willamette University, graduated from University of Alaska Fairbanks and went on to earn an MBA from University of Oregon. He met former wife Jo (Herman) McDowell in Fairbanks and had two sons, Mark and Chris. Though their marriage eventually ended, Eric and Jo maintained a warm friendship and shared an active family life with their granddaughters.
Eric worked primarily as a researcher and consultant. He started McDowell Group in 1972 as a one-man office, working off a makeshift desk made from a door and two sawhorses. He expanded the firm with partner Frank Homan and later expanded again with current Managing Partner Jim Calvin. Son Chris joined the firm in 1997. Today, McDowell Group has a full-time staff of 14 with offices in Juneau, Anchorage and Bellingham. Eric was very proud of McDowell Group and its work and remained actively engaged with the business and its clients until his death. He took a particular interest in mentoring and in creating a work environment that encouraged personal and professional growth.
Commercial fishing was one of Eric's true passions. He began hand trolling around Juneau in 1970 and in 1978 bought the 38-foot "Christopher K" and learned to fish the outside waters of Cape Spencer and Icy Point. Eric taught his sons to fish on the Christopher K and both of them eventually ran the boat on their own. He later bought and refurbished the 45-foot "Whisper" and continued fishing the outside waters that he loved. Eric especially loved catching king salmon. He completed the 2012 king season and returned home just days before falling ill.
Eric was a lifelong basketball player and was even more passionate about basketball than catching king salmon. He played over half a century of competitive basketball; high school, college ball at Willamette and UAF, City League and Gold Medal in Juneau. Eric was blessed with incredibly durable knees and remained an active ball player his entire life. He was a national champion in 3-point and free-throw competition and played in Masters tournaments at the national level with a team of Alaska friends from high school and college. Thanks to the timing of his birthday, Eric qualified a year early for the 70+ division and was thrilled to have a leg up on the 'old guys' in the division.
Eric struggled with alcohol and addiction in his early years but had been clean and sober nearly 40 years when he passed away. He considered his 'sobriety date' as the day he joined Alcoholics Anonymous in 1986. He was very active in the recovery community and helped many people achieve and maintain sobriety. Eric had a very keen interest in personal growth work and had become a certified counselor in anticipation of helping others with that work in an active retirement.
Eric was a gifted musician and singer. He and former wife Jo McDowell were members of the St. Paul Singers. He regularly played the Alaska Folk Festival and occasionally sang with Juneau Lyric Opera. He loved healing and recovery songs and recently recorded an album of his work.
Eric had a keen interest in Alaska Native affairs and in many respects considered the Tlingit culture a major part of his background and identity. He was one of the original Chilkat Dancers during his high school years and was later adopted in the Tlingit way by Richard and Jessie Dalton and given the name Nakut'. Eric considered McDowell Group's work for Native organizations to be among the most important aspects of his professional career.
Eric lost his son Mark in 1990 but maintained a very close relationship with son Chris and his wife Lisa, and dearly loved his granddaughters.
Eric is preceded in death by parents Bert and Betty McDowell, brother Peter and son Mark. He is survived by Life Partner Lana Tolls of Juneau, sisters Nancy Lange and Jeannie Burgess, former wife Jo McDowell of Juneau, son and daughter in law Chris and Lisa McDowell of Juneau and five beloved granddaughters; Marina, Lauren, Anna, Amanada and Emma McDowell.
Services will be held August 22, 1 – 4 PM at Centennial Hall in Juneau.