Lisle Hebert Memorial Fund
Lisle Francis Xavier Hebert Jr. died at his Starr Hill home on Monday, Jan. 30, 2017, surrounded by his three children and wife. Lisle died after 2½-year struggle with Amyotrophic Lateral Sclerosis (ALS), an incurable, progressive nervous system disorder. He was 71 years old.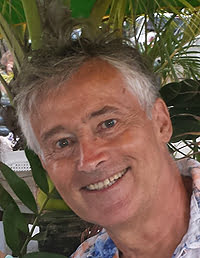 Lisle was born at St. Ann's Hospital in Juneau on Sept. 5, 1945, and adopted by Lisle Hebert Sr. and Estelle Hogan Hebert. His values were largely shaped during his years playing and working in his father's store, Lyle's Hardware (so named by his father because he thought people would not know how to pronounce "Lisle's"). He observed his father's sense of decency in running the store and the positive role his parents played in the Juneau community. Lisle attended St. Ann's School and graduated from Juneau Douglas High School in 1963 before heading to Seattle University. He spent a year studying at St. Clare's Hall in Oxford, England, and graduated with a degree in English from Shimer College in Illinois.
As a graduate student working in a spice shop at Seattle's Pike Place Market, Lisle joined the Northwest Filmmakers' Coop. His passion was filmmaking and his work would take him to exotic locations including the Amazon and Soviet Union. In 1978, he married Theresa Puzzo. They had two children, Paris and Luciana, and lived in Juneau, Hollywood (where he was a member of the Editor's Guild) and Seattle. Lisle returned to Juneau in 1990 after the marriage ended. In 1995, he married Claire Richardson. They have one daughter, Gabriella.
Lisle founded Gold Town Nickelodeon Theatre in 1997 as a place to show his film "Gold Town," which recounted Juneau's colorful founders and early history. When that tourism venture ended, he began showing art and independent films, and sold the downtown business a decade later.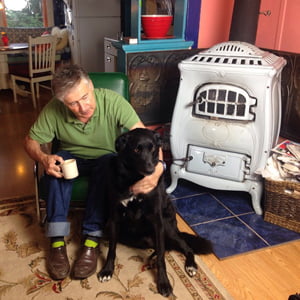 Lisle was a social worker at the Juneau Alliance for the Mentally Ill and at Bartlett Regional Hospital's Mental Health Unit. With his compassion for the homeless and mentally ill, Lisle produced the documentary "Crazy," which explored the issue and possible solutions. He also was an avid My Turn writer for the Juneau Empire, and his opinions on the national political landscape are well known. His last film, "Yuuyaraq: The Way of the Human Being," was based on a harrowing essay of the spiritual loss of indigenous peoples by Yupik writer Harold Napoleon. Lisle made the film with the support of hundreds of donors and the premiere was held in the spring of 2016 in Juneau, with a statewide television broadcast later that year.
An "avid indoorsman," Lisle was always reading and enjoyed engaging in debates with friends of all political persuasions. He was in awe of Mt. Jumbo on Douglas Island and loved walks up Basin Road. For more than 25 years he would swim several times a week at the Augustus Brown swimming pool. He went there not only for exercise, but also for the interaction with Juneau old-timers who would sweat out the day's news in the sauna. His last visit to the pool was the week before he died.
During his illness, Lisle had a chance to reflect on his connection to Alaska's capital city. He wrote:
"In my experience, Juneau has been a very close and caring community. A place where loggers, fishermen, business people, lawyers and governors all rubbed elbows and respected one another. This is the Alaska I loved. I was born here in 1945 and spent most of my life here. It was always a small, tight community in which it was hard to not recognize the common humanity of your fellow Juneauites. That, combined with the stunning beauty of the place, made it home.
Some of the people in this town who most influenced my life in a good way were Sam Taguchi, Vern and Pat Metcalfe, Tommy Mierjewiski, Mrs. Frankie Howard, Art and Evelyn Sanford, Bill Egan, Louie Pusich, Stan and Mike Grummett, George Rogers, Judy and Jay Crondahl and many more. They were stalwarts of kindness, wisdom, and humor.
When I was at my best, I was living the spirit of my parents, Lisle and Estelle Hebert, and to some degree passing on the good they had given me. There is a spirit life alive and well right here on earth. We just don't always recognize its presence."
Lisle is survived by his wife, Claire; his children, Paris of Seattle, Luciana (Daniel) of Chicago, and Gabriella of Juneau; and his sister, Professor Lyn Lofland (John) of Davis, Calif.
A Memorial Mass is set for 1:30 p.m. Sunday, July 2, at St. Paul's Catholic Church in Juneau. Interment will take place at the Shrine of St. Therese Columbarium immediately following the service. On Monday night, July 3, there will be a potluck dinner and dance at the Juneau Arts & Culture Center downtown from 8 p.m. to midnight, after which we will step outside to watch the Fourth of July fireworks over Gastineau Channel. All are invited to the events. For more information, contact Claire: [email protected].
The Juneau Community Foundation (JCF) has set up a Lisle Hebert Memorial Fund to support the causes he cared about.