Paul Whitehead Memorial Fund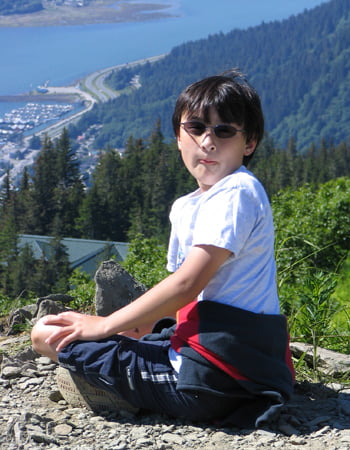 Paul Whitehead Memorial Fund was created to support Juneau's youth in their educational and artistic endeavors through grant awards. The Juneau Community Foundation received an endowment from Paul's parents to establish the fund in memory of their son, Paul Stuart Whitehead, who passed on August 11, 2010 at the age of 15.
Paul was a young man of great character, intelligence, generosity and kindness who was concerned about the world around him. He loved to learn and often sought
ways to apply that knowledge to help others. Paul planned to become a prosthetics engineer so he could directly "help people". At the time of his death, he was aiming to study engineering/medicine at Stanford or MIT. It was Paul's love of learning that inspired the creation of this memorial fund.
Paul was a Juneau Troop 11 Boy Scout, who loved to sail, kayak, hunt, fish, hike, camp, rock climb, snowboard and other outdoor activities. He was a voracious reader who
always sought to better understand the world around him with interests in geography, politics and history. Paul was a talented cellist who played with the Juneau Youth Symphony, and an avid gamer.
To Donate
Donate by credit card via the link below or make your checks payable to: Juneau Community Foundation, 350 North Franklin Street, Suite 4, Juneau, AK 99801. Remember to include your name and address so that you can receive your tax deduction letter.
Please consider adding 3% to your donation to cover the online transaction.