With Love & Grace Memorial Fund for Rebecca Gerondale

"Love is the flower, you've got to let it grow." – John Lennon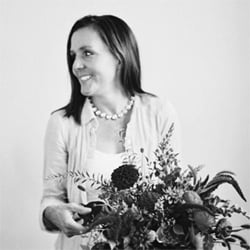 Rebecca Elizabeth Love Gerondale was born in Oakland, California on November 29, 1972. She grew up in a beautiful home in Oakland with her parents Tom and Holly, alongside her older brother Jeffrey. As a child, she enjoyed crafting and artistic creativity, inspired by her talented, gentle and loving mother. Rebecca also gained her love for adventure and the outdoors thanks to her energetic and active father. A love for animals and flowers was cultivated over time for Rebecca within her family atmosphere, as was her appreciation of humor and the written word. As a teenager, Rebecca enjoyed a few close friendships and the opportunity to travel and fall in love with the world. Of most importance, Rebecca came to establish a very strong faith in God through the nurturing and encouragement of her family.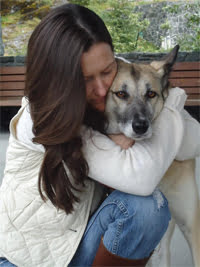 Attending Seattle Pacific University, Rebecca continued to explore her love for art and design through her major in Interior Design. Upon graduating, she enrolled in another design school where she studied a different branch of design. In 1997, she fell in love and married Christopher Gerondale, who was a friend from SPU. Chris and Rebecca lived in Seattle for the first couple of years of their marriage, moving to California for a short time soon after, and ultimately establishing their home in Juneau.
While Rebecca never lost her insatiable need to care for and support those around her, she did experience a handful of years struggling with depression and anxiety. Recently; however, her life began to open up once again and she found herself falling back in love with traveling and enjoying God's amazing creation; the world and the people in it. Coming back to life, in particular, was her deep rooted love for flowers and floral design, leading Rebecca to enjoy many months of working at a couple of different flower shops located in Juneau. It was an absolute joy for her to have energy once again. Each morning, she couldn't wait to get her hands on the flowers and see what she would create next. Everyone who knows Rebecca would agree that her floral designs were beyond amazing.
Rebecca was a woman who looked for beauty and found beauty everywhere around her. Her heart was filled with gratitude and love for the people around her. Her hands created floral arrangements which communicated the beauty, love, and gratitude that she felt and she longed to share it with the world.