Sheila Wilcox Memorial
NANA – Thank You
Have you ever gotten help from someone and when you try to return the favor, they shrug it off like it was nothing? That's what it feels like often with my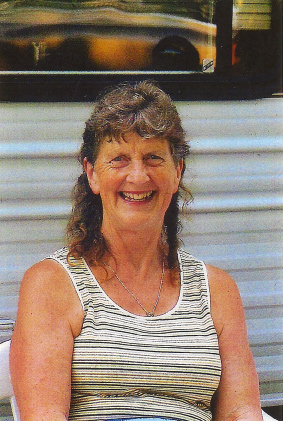 grandmother. Nana always puts everyone else first and makes you feel special. You never have to worry about what will bother Nana, she takes everything in stride and deals with it in her own time. Moreover, she always has time to help you out.
Nana has always been a very compassionate and giving person. She seems to have a compliment for everyone other than a generic one and always asks how your day was. It's like she knows what you like about yourself and then she'll start giving you compliments on it – major confidence boost. There never seems to be a way to ever thank her enough for all she does for everyone, mostly because she doesn't let you ever repay her – there has to be, so that she can remember everything.
In addition, when everyone in our family is talking quite loudly, as always, everyone seems to not notice me trying to speak. In other words, if you want in on a conversation, then be prepared to yell. The only problem with that is that if someone wanted to still speak, they would just yell over you, so a lot of times, you get cut off. Many times Nana will be the only one to notice me trying to speak and she'll let me speak then, even if it's only to her. One good thing about her is when I speak to her, she has good advice and suggestions. I feel like I can always relate to her with how understanding she is.
Although I like everything about my grandmother, one of my favorite things about her is how bravely she faces the cancer sh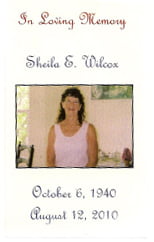 e now has. Even though it is a very rare cancer, she has done exceptionally well fighting it considering everything she has been through these last few years. Her attitude about it at first was what anyone's reaction would have been and with the initial shock over, she was 'chomping at the bit' and went head first into whatever she could do to fight and win. So far, this is something she has been able to do better than anyone thought. Also, she always puts on a good face about it and doesn't let anyone see her suffer about anything. Her mind set about it all is very inspiring.
Sometimes, I wish that I could be as selfless and caring as Nana. It's just that you wonder how she can be so giving and yet still have some time for herself. If everyone in the world was as great as Nana, then the world would be such a better place to live in, but then I guess that's what makes her so special – her original-ness. Nana will always have your back through it all and I'm thankful to her for that.
I Love You Nana! Merry Christmas 09!
Victoria 12/04/2009