Hut to Hut System: Alpine and Coastal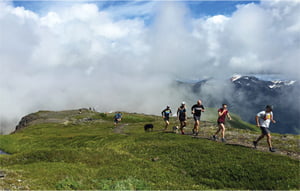 For many years, local hiking and camping enthusiasts have talked about adding huts or shelters to Juneau's world class trail system. Juneau's wilderness cabins are very popular with locals and visitors alike, oftentimes these cabins are booked twelve months in advance. Additional wilderness lodging capacity will help address this high demand for locals and it will make Juneau even more of a destination for independent travelers seeking wilderness recreation opportunities. This visionary long-term project seeks to establish several huts that accommodate day use, overnight stays and emergency shelter along popular hiking routes in the Juneau area. Alpine areas on the mainland and on Douglas Island, as well as coastal Douglas Island (backside) are examples of potential locations.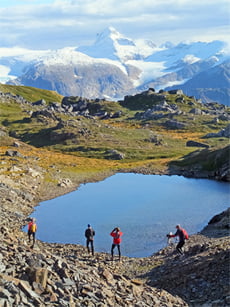 Primary partners include CBJ, USFS, local architects/engineers and community volunteers. Management options will be evaluated to determine the most efficient and logical entities that may be used to accept reservations, do annual maintenance and assure compliance with land use permit conditions. Project goals will be set with input from the community, user groups, advisors and land owners. Volunteer work will be used as much as feasible to maximize the impact of donations to the Fund.