Juneau Carbon Offset Special Project
The Juneau Carbon Offset Fund is Renewable Juneau's unique new approach to improving the affordability of housing in Juneau as well as offering a carbon footprint tool. The Fund will reduce heating and maintenance costs for lower income households by providing them with air-source heat pumps to replace fossil fuel heating systems. And, it will reduce the carbon created in each of these homes by about 17,000 pounds per year.
"There are many ways to reduce your carbon footprint – you can drive an electric car, heat your home with a heat pump, eat locally…and, you can pay to offset some of your carbon and eliminate it elsewhere. "
Renewable Juneau designed the Carbon Offset Fund to create a long term, effective means to assist Juneau's lower income families. The Fund targets both local individuals and businesses as well as visitors and tourism business to build an income stream that will provide installation of heat pumps, and education about system operation and maintenance. The numbers of families assisted will, of course, depend on the amount of revenue raised.
Please visit the Juneau Carbon Offset Fund website.
If you have never purchased carbon offsets before, consider doing so. It's a great way to deal with that part of your carbon footprint that you still need to address.

 

If you are already a 'carbon offsetter' consider switching your purchases to this great local option.

 

Many of your questions can be answered on the sites informative pages.

 

Most importantly, share this site with friends, family, local businesses, tourism folks, as many as possible. Awareness is the key to making this exciting new program a success!
We welcome your input and suggestiions, about the site and the products. Please send your thoughts to:

[email protected]

.
What is a carbon footprint?
So much of what we do every day generates carbon dioxide that contributes to climate change. The combination of emissions caused by your home, transportation, travel and daily life is known as your "carbon footprint." Increasingly, travelers are seeking ways to reduce their 'traveling' carbon footprint.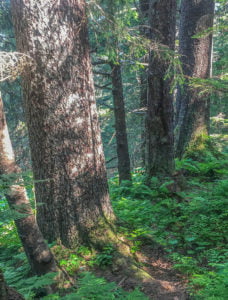 What is a carbon offset?
Carbon offsets are a practical and effective way to address climate change and encourage the growth of renewable energy. By purchasing offsets, you can take responsibility for some of the carbon resultant from your day to day activities, your "carbon footprint," while contributing to a more sustainable future.
Juneau Carbon Offset – Heat Locally
Replacing diesel heating systems with clean and efficient air source heat pumps powered by Juneau's hydropower will eliminate annual carbon emissions from the Fund's eligible homes. And, heating costs for eligible families will drop by up to 50%. Not only is CO2 eliminated, but a family saves money with lower monthly fuel bills. And, the air in their home is cleaner, drier and healthier for all.
Space heating in Juneau represents nearly 21% of the capital's energy used on an annual basis. The average 1800 sq ft home in Juneau heated with diesel heating fuel can use up to 780 gallons each year, producing almost 17,000 pounds of annual carbon dioxide.
– Choose one of three options –
Personal Calculator: If you desire a focused approach, input detailed information into our calculator.
Juneau Visitor: If you're a guest in town, offset your flight, cruise, marine excursion and other carbon-heavy outings.
One-Click: If you just want to get right to it, select from accepted averages for your carbon output and determine your offset amount quickly.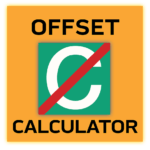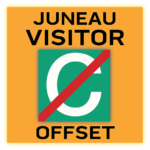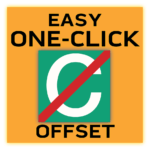 – Or make a Donation –
Donate by credit card via the PayPal link below or make your checks payable to:
Juneau Community Foundation, 350 North Franklin Street, Suite 4, Juneau, AK 99801.
Remember to include your name and address so that you can receive your tax deduction letter.
Please consider adding 3% to your donation to cover the online transaction.