Juneau Hospice Endowment Fund
Living well includes dying peacefully, in comfort, and with dignity. Hospice provides compassionate end-of-life care, an essential service. We are very fortunate to have hospice services here in Juneau. The purpose of the Juneau Hospice Endowment is to provide financial support for hospice operations here in our hometown for years to come so that Juneau families can prepare for and have access to choices and options for care at the end-of-life.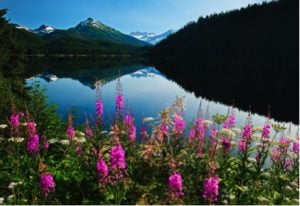 In 2016, a long-time member of our community made a very generous donation to start the Juneau Hospice Endowment Fund, which had grown to more than $115,000 over the course of a year. Hospice played an important role in the donor's family life and they want this fund to attract more contributions.
Each year our Philanthropist of the Year selects one Fund that they would like to see donations support. Hugh and Shari Grant, our 2017 award recipients, selected the Juneau Hospice Endowment Fund. Thanks to generous donations from several community members who realize the benefits of hospice to our community, we announced a $50,000 challenge grant at the Philanthropy Awards Dinner. The match has since been met by many generous donors, and the Foundation's Hospice Endowment Fund is now more than $228,000.
Please consider helping us continue to grow this important fund by making an extra gift to the Juneau Hospice Endowment Fund at the Juneau Community Foundation.
To Donate
Donate by credit card via the link below or make your checks payable to:
Juneau Community Foundation, 350 North Franklin Street, Suite 4, Juneau, AK 99801.
Remember to include your name and address so that you can receive your tax deduction letter.
Please consider adding 3% to your donation to cover the online transaction.