Juneau Nordic Ski Club Agency Stewardship Fund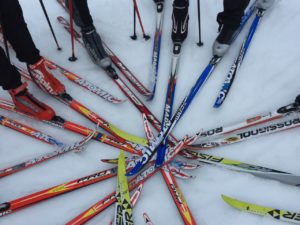 The mission of the Juneau Nordic Ski Club (JNSC) is to get more people on skis more often by stellar grooming, by growing kilometers of ski trails, and by youth development. Nordic trail development and grooming are an integral part of Juneau's winter trail system today and into the future.
You've told the JNSC that Nordic skiing is an important part of your winter fun and indicated you want to contribute to the future of Nordic grooming and skiing in Juneau. To ensure and sustain future operations, the JNSC established an agency stewardship fund (endowment) at the Juneau Community Foundation.
We invite you to join a core group of individuals and businesses that have already donated $1000 to $5000 each to launch the endowment. Your contributions will directly help to increase miles of groomed trails, contribute to annual equipment replacement, repairs and operations, and ensure the long-term success and stability for cross country skiing in Juneau.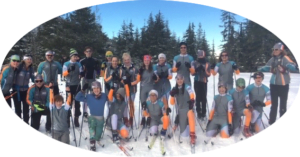 JNSC is very efficient with your Membership dollars – stretched with hundreds of hours of volunteer service, from trail grooming to Board administration tasks. A full 87% of member dollars are expended on grooming, another 13% on insurance costs and a minor percentage on website, mailings, races and ski gatherings.
JNSC plans to be in the trail grooming and trail development business for a long time. And your help is needed to make this a reality. A stable funding base, added to annual memberships, will ensure we reach this goal.
If you enjoy the JNSC's groomed trails and want to ensure a skiable future, then please consider making a significant gift beyond your annual membership dues to the JNSC endowment at the Juneau Community Foundation. Help keep JNSC operating in the years to come.
The JNSC's near term fundraising goal for the endowment is $100,000.
To Donate
Donate by credit card via the link below or make your checks payable to:
Juneau Community Foundation, 350 North Franklin Street, Suite 4, Juneau, AK 99801.
Remember to include your name and address so that you can receive your tax deduction letter.
Please consider adding 3% to your donation to cover the online transaction.