Kol's Youth Activity Fund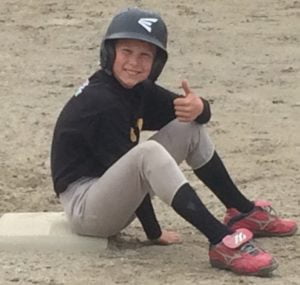 Kol's Youth Activity Fund is dedicated to helping kids in Juneau participate in sports, activities, clubs, and camps. The Fund will provide resources to help families afford items like registration fees, equipment, transportation costs, and family travel so parents can travel with youth who participate in sports games or activities outside of Juneau. Clubs, camps, sports teams and activity groups can apply for funds to buy equipment, provide scholarships, expand, and enrich programming.
Kol was active and enjoyed being with other kids. He was enthusiastic about everything he did. We want Juneau kids to have the opportunity to participate in community activities. Juneau's greatest resource is our youth.                                       Our community will be better off with the skills they'll learn participating in these activities.
About Kolbjorn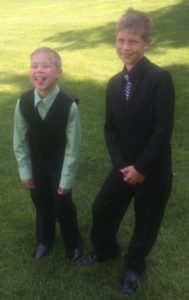 Kolbjron lived life all-out, 110% at 110 miles per hour. We actually took him to see his doctor as a baby because he moved like he was running even in his sleep. He could crawl out of a crib before he could walk and get through any lock we put on the door to get outside. Kol had a huge curiosity for life, a mischievous twinkle in his eye and a grin that inspired others to join him in all of his adventures, whether it was fishing in the ditch at five, really convinced that the big one was just about to come out of the culvert, or trying to build a boat with his dad's left over construction materials with a plan to sail it across the seven seas. He was inventive, curious, creative, and kind. He had a sensitivity to others that made him especially loving.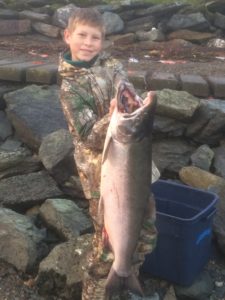 Kol attended Auke Bay Elementary School, growing into a responsible and polite young man who loved football, wrestling, and baseball. He cared about his teammates and gave sports his all. He was a Scout, proud to have earned his Arrow of Light and excited to go camping with the Boy Scouts. He enjoyed skiing at Eaglecrest, preferring the paths through the trees and ones with jumps. He loved fishing, Legos, and bouncing on the trampoline with his brother and his buddies. Most of all, he loved his family and friends.
Kol will be missed beyond imagination and loved forever.
To Donate
Donate by credit card via the link below or make your checks payable to:
Juneau Community Foundation, 350 North Franklin Street, Suite 4, Juneau, AK 99801.
Remember to include your name and address so that you can receive your tax deduction letter.
Please consider adding 3% to your donation to cover the online transaction.