SAIL Legacy Fund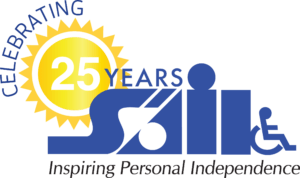 Your Lasting Legacy for Independence
"Including a gift to SAIL in my will was an easy way to support the empowering, lasting work they do.  It's one part of planning I don't need to think about, because I feel confident in the mission and integrity of SAIL." Gale Vandor, Legacy Society for Independence member
When you give to the SAIL Legacy Fund, you are Inspiring Personal Independence for seniors and people with disabilities throughout Southeast Alaska.
Every year, SAIL empowers more than 1,400 individuals by providing services and information to help them make choices to positively affect their independence, personal fulfillment and productivity in society.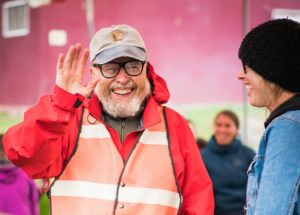 Your generosity will change lives throughout Southeast Alaska. From making sure seniors and elders can safely stay in their home as they age, to helping school-age youth build skills and confidence through accessible recreation opportunities, your legacy gift will make a difference.
To leave a gift to SAIL in your will or living trust, or to designate SAIL as a beneficiary of an IRA or other financial account, simply provide your financial advisor or administrator with this information: "I hereby give (percentage, residuary, share, or specified amount of asset) to Southeast Alaska Independent Living, Tax ID 92-0144370."

The Legacy Society for Independence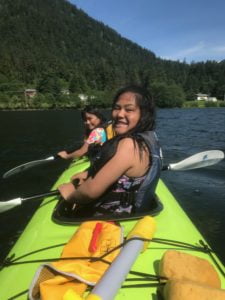 We hope you will notify us if you include SAIL in your future planning so that we may welcome you as a new member of our Legacy Society for Independence. Legacy Society members receive our newsletters, special updates on our programs and are listed in our Annual Report (unless they choose to remain anonymous). SAIL's Declaration of Intent form can assist in clarifying your intentions so your future gift reflects your wishes.
Contact SAIL's Donor Relations Director Sara Chapell at [email protected] or 766-3297 to discuss your giving priorities and options.
"SAIL has a supportive environment that is rarely found in the medical world. The biggest challenge of living with a disability is gaining the confidence that you are capable of accomplishing your dreams. SAIL has helped me to feel that confidence and take the steps necessary to make my dream a reality." Luke, after SAIL assisted him in starting his own business. 
To Donate
Donate by credit card via the link below or make your checks payable to: Juneau Community Foundation, 350 North Franklin Street, Suite 4, Juneau, AK 99801. Remember to include your name and address so that you can receive your tax deduction letter.
Please consider adding 3% to your donation to cover the online transaction.