Sitka Sound Science Center Sustainable Development Endowment Fund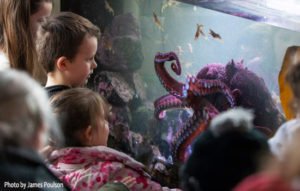 At the Sitka Sound Science Center we are guided by the implicit belief that scientific principles – validation, critical thinking and problem solving – make people and our community stronger. By encouraging us to look closely at the world , wonder at its magnificence but also think big, science can have a lasting positive impact. Science research and science education impacts all our lives. Whether we check the weather on a smart phone or read an article about earthquakes, we are navigating the world using scientific tools.
The Sitka Sound Science Center is a field station that supports research, education and the use of science by members of the community. Both aquatic and terrestrial research is supported by our location due to our unique ocean to alpine location and because of our ability to offer support and amenities for community and wilderness based field research. We provide dive support, lab and library resources and local knowledge of the waters and land around Sitka.
Our educational work is both local and national in scale. Each year our staff works with teachers in the local school district to introduce preschool to high school students to scientific ideas and current research. Using hands-on, experiential activities that are well integrated into authentic research, our lessons occur both in and out of the classroom.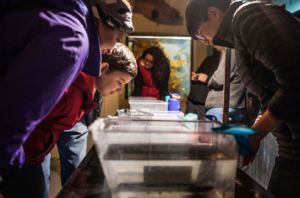 Additionally, universities including Stanford, Exeter, University of California Santa Cruz and many others, bring undergraduate students to participate in field courses that explore topics surrounding our natural world, our community and sustainability issues.
The effective communication of scientific work is crucial to connecting science to the world and is an integral part of our work. Visiting scientists and students receive training in science communication to ensure that they are prepared to interpret their work to a broad audience on many different platforms, including radio, newspaper, informal public events and classrooms.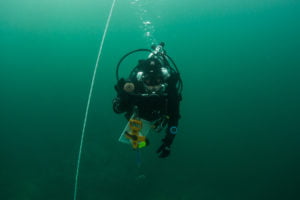 The Sitka Sound Science Center Sustainable Development Endowment Fund supports all of these efforts and will allow us to continue to ensure the values of innovation, problem solving, validation and critical thinking will be sustained long into the future. We invite you to contribute to a legacy of scientific research and science education. Your support will provide a greater understanding of the ocean, climate and environmental connections that will foster a healthier world for generations to come.
For more information about the Sitka Sound Science Center visit their webpage at www.sitkascience.org or contact Lisa Busch, Executive Director, at [email protected]  or (907)747-8878.
To Donate
Donate by credit card
Please consider adding 3% to your donation to cover the online transaction.
Donate by check
. Make your checks payable to:
Juneau Community Foundation, 350 North Franklin Street, Suite 4, Juneau, AK 99801.

Other
Call us 907-523-5450