Youth Equity Project
Youth Equity Project
Did you know that over 1,400 Juneau students live in poverty?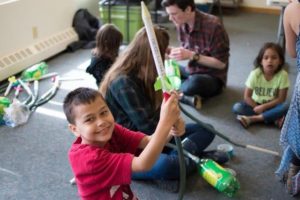 We were taken aback by this fact. It's why we have already taken steps to provide support for kids, such as multiyear funding for the universal elementary school breakfast program. It's a good step, but it's not enough.
When talking with others about what else we could do to make a difference in these children's lives, the conversations quickly turned to challenging ourselves and the community to do a better job. We hope we have caught your interest because we need you to help meet this challenge.
Equity and access are at the heart of the Juneau Community Foundation's commitment to Juneau's youth. Providing positive opportunities for kids is something people believe in and support with their time and donations. Community members have let us know that they prioritize making sure ALL students can participate in our many wonderful youth activities and camps that build confidence, promote school success, connect kids with each other, adults, and a world of possibilities.
Yes, Juneau supports activities and camps. Most programs provide scholarships. But, these kids, the 1,400 in the most need, often never sign up. They may not be able to afford it, or they might not be able to bring a lunch, or gear to wear on a rainy day, or they never even hear about it. We want to make sure these kids are not left out. Your help is key.

This past year, we learned about scholarship programs from local youth activity providers. They do a remarkable job for our children. They are also the first to say that getting low income kids into their programs is too random.
They want help reaching those with the most needs and providing them with opportunities to catch a learning spark, engage, and succeed. Partnering with Zach Gordon Youth Center, Juneau School District, youth activity providers, and several agencies working with low income families, we aim to increase participation rates.
The Juneau Community Foundation's partners are developing more effective outreach efforts and addressing transportation needs. Our role, made possible only with your help, is to raise additional funds for children whose household income is less than $41,847 for a family of four. For the second year in a row, First Bank has partnered with the Foundation to support youth equity in our hometown. First Bank's generous $5,000 donation, will once again be matched by the Friends of Zach Gordon Youth Center and by local donors through your Community Foundation. In 2019, this partnership resulted in more than 100 disadvantaged students getting to participate in various youth activities and programs. Big thanks to the donors who are making this near term success possible. Long term, the Foundation seeks to build a $1 million community endowment that annually funds this initiative.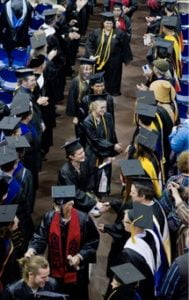 With your help we will target barriers to participation – cost, food, transportation, gear, and outreach. By providing significantly more scholarship funding and working with our partners to enroll eligible students, your contribution will add greatly to what providers currently muster on their own. Let's make sure more kids get a chance to engage and succeed!
As you consider your annual charitable giving, we ask you to include the Youth Equity Project. Your gift will make a difference. We are grateful for all you do for our wonderful community and would appreciate your support for the Youth Equity Project.
First Bank Grant Supports JCF Youth Equity Project
School Breakfast Program – Press Release
To Donate
Donate by credit card via the link below or make your checks payable to: Juneau Community Foundation, 350 North Franklin Street, Suite 4, Juneau, AK 99801. Remember to include your name and address so that you can receive your tax deduction letter.
Please consider adding 3% to your donation to cover the online transaction.