The Juneau Community Foundation promotes philanthropy and effectively responds to the needs of our community to create a healthy, safe, and culturally rich environment.
---
New Glory Hall. The emergency shelter, soup kitchen, and care center was established in 1982 with a mission to provide food, shelter, and compassion to those most in need. It has operated in the heart of downtown since 1994. After much thought and deliberation, the Glory Hall board has decided to pursue a move out of downtown in order to best meet the needs of their patrons. Learn more.
Juneau Housing First Project – Phase Two. Construction has begun and the Juneau Housing First Collaborative is actively fundraising to support the additional 32 units. Housing First is a homeless assistance approach that prioritizes providing permanent housing to people experiencing homelessness. To learn more and to donate.
Lovely Loo Fund. Friends of Jensen – Olsen Arboretum are raising funds to build better toilet facilities at the Arboretum with about half of the funds already raised. Learn more.
Tom and Marianne Manning Art Education Fund. Establishing a fund in recognition of the lifelong dedication to art education by both of the Mannings and to honor the memory of Marianne Manning. The fund will support and promote art and art education through scholarships, grants, and awards from pre-school to post-grad. Learn more.
---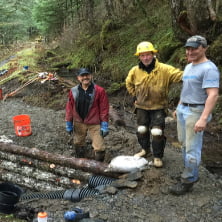 Treadwell Ditch Trail Renovation Project. The Alaska Department of Fish & Game has awarded the Juneau Community Foundation a $660K grant in support of the Treadwell Ditch Trail Renovation Project on Douglas Island. The grant will pay for 75% of the total project cost with a 25% local match required. Renovation of the trail is a top priority of the Foundation's Parks, Trails & Recreation Fund. Learn more about this partnership with Trail Mix, US Forest Service, ADF&G, and the City & Borough of Juneau.
Big thanks to our generous donors. The local cash match requirement is $220,000 and $123,900 has been raised thus far… 56% to goal. Please join your friends and neighbors in making the Treadwell Ditch Trail accessible, safe, world class, from beginning to end! To Donate.
Juneau Carbon Offset Special Project. The Juneau Carbon Offset Fund is Renewable Juneau's unique new approach to improving the affordability of housing in Juneau as well as offering a carbon footprint tool. The Fund will reduce heating and maintenance costs for lower income households by providing them with air-source heat pumps to replace fossil fuel heating systems. Learn more.
To learn about other Community Projects.
---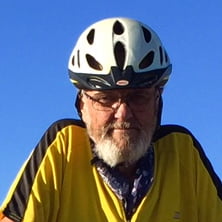 Mike Blackwell, honored by the Foundation as our Philanthropist of the Year for his extraordinary charitable giving in support of Juneau, died this past January. We remember with gratitude Mike's grace and generosity, his legacy of giving back to the town he loved. We miss you, Mike. Please take a moment to learn a bit more about this remarkable man and the Mike Blackwell Memorial Fund. From his obituary: "… and in his acceptance speech upon receiving the Foundation's Philanthropist of the Year award, he was characteristically witty and blunt as he exhorted his fellow Alaskans to do the same. "Brandish your checkbook!" he growled. Then, pointing to the Foundation's Executive Director, he added, "Call Amy…and give it all away." Learn More.
Stories of Local Philanthropy. The Juneau Community Foundation held their annual Philanthropy recognition dinner on September 27, 2018. The event honors outstanding local individuals and businesses who demonstrate commitment to community philanthropy and leadership. Mike Blackwell received the Philanthropist of the Year Award and Sealaska accepted the Philanthropic Business Award. A Nonprofit Organization Award went to JAMHI Health & Wellness for their extraordinary service. Learn more.
---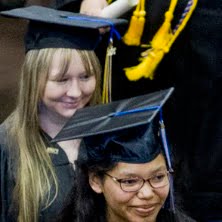 Youth Equity. "We are excited about the Foundation's commitment to Juneau's youth. Increasing equitable access to activities for youth is one step in the process of creating a more equitable community. Healthy activities provide kids with a critical foundation for a healthy life, impacting not only them but our entire community for years to come. We are grateful to be a part of this collaborative effort." Jorden Nigro, Zach Gordon Youth Center.
More than 1400 Juneau students live in poverty. Partnering with Zach Gordon Youth Center, Juneau School District, youth activity providers, and agencies working with low-income families, we aim to increase participation rates of low-income children in youth activities and camps. Learn more.
Parks, Trails & Recreation Fund. Enhance our trails, revitalize neighborhood parks and recreation areas.
Education Fund. Empower people of all ages, with the skills they need to thrive and flourish.
Arts Vibrancy Endowment. Support our vibrant arts scene and rich cultural history for generations to come.
---
---
No matter the size, a gift to the Juneau Community Foundation is a first step in advancing a cause that matters to you. Find out more about how your donation can help create a healthy, safe, and culturally rich environment in our community.