---
2020 Community Assistance Fund & Food Assistance Fund
The 2020 Community Assistance Fund was established in response to the widespread immediate and long term challenges facing our community due to the coronavirus: health, safety, food security, economic issues, and other aspects of society that have been so disrupted. The 2020 Food Assistance Fund was established to raise funds primarily for the Southeast Alaska Food Bank and making sure folks in Juneau can get food. These COVID-19 Funds will help make our community whole again and assist our neighbors. Donations to these funds, and directly to Juneau nonprofits, are encouraged.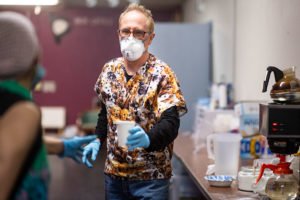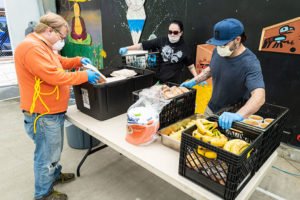 Donating using your credit card is encouraged during these times.
Please contact us if you would like information for transferring funds electronically.
Thank You.
---
The Juneau Community Foundation promotes philanthropy and effectively responds to the needs of our community to create a healthy, safe, and culturally rich environment.
---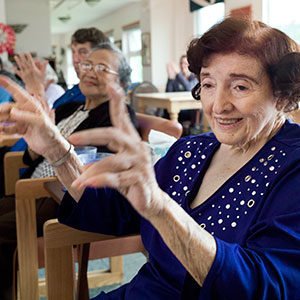 Senior Citizen Support Fund. A new Senior Citizen Support Fund has been created at the Foundation. This Fund to support Juneau's seniors was created by Senior Citizen Support Services, Inc. which transferred its cash assets to the Foundation. "At the rate elders are living longer, and given the fact that soon 25% of Juneau's population will be over 65, how could we NOT create this fund?" Sioux Douglas, fund advisor explained. Learn more.
Byron Mallott Memorial Fund. "Byron had a legacy of supporting others. In the best sense of the words, he was a 'public servant' his whole life. That service included the broader leading of organizations, communities, and corporations to the much more personal of helping people feel and know who they were." Learn more.
Sitka Sound Science Center Endowment Fund. The Sitka Sound Science Center is guided by the implicit belief that scientific principles – validation, critical thinking and problem solving – make people and our community stronger. Learn more.
Substance Abuse & Mental Health Plan 2020-2022. Eight goals reflecting the input of Juneau service providers regarding a changing landscape for substance abuse and mental health funding and service delivery. The goals include creating a Juneau Behavioral Health Recovery Council of local organizations to track changes in funding and services and identify gaps. Learn more.
---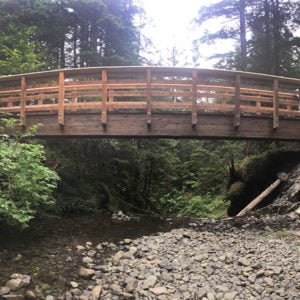 Treadwell Ditch Trail Renovation Project. The Alaska Department of Fish & Game has awarded the Juneau Community Foundation a $660K grant in support of the Treadwell Ditch Trail Renovation Project on Douglas Island. The grant will pay for 75% of the total project cost with a 25% local match required. Renovation of the trail is a top priority of the Foundation's Parks, Trails & Recreation Fund. Learn more about this partnership with Trail Mix, US Forest Service, ADF&G, and the City & Borough of Juneau.
Big thanks to our generous donors. The local cash match requirement is $220,000 and $185,500 has been raised thus far… 84% to goal. Please join your friends and neighbors in making the Treadwell Ditch Trail accessible, safe, world class, from beginning to end! To Donate.
Hilda Dam Cabin. On Sept. 28, 2019, the Juneau Community Foundation and Eaglecrest Ski Area celebrated the grand opening of Juneau's newest public use cabin, located at Upper Hilda Meadows. The Foundation raised the funds, built the cabin and donated it to Eaglecrest to own and operate for generations to come. During presentations by project partners, the "cabin story" of community will and collaboration became apparent to the enthusiastic crowd who gathered to celebrate the accomplishment. Learn more.
To learn about other Community Projects.
---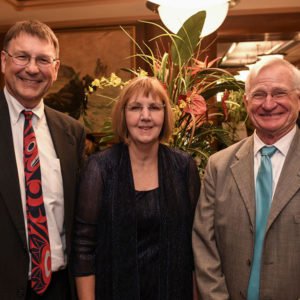 Stories of Local Philanthropy. The Juneau Community Foundation held their annual Philanthropy recognition dinner on September 19, 2019. The event honors outstanding local individuals and businesses who demonstrate commitment to community philanthropy and leadership. Laraine Derr received the Philanthropist of the Year Award and Elgee Rehfeld, LLC accepted the Philanthropic Business Award.
Elgee Rehfeld is renowned for their financial accounting expertise and their decades long, widespread support of Juneau. Serving the community by being generous with their time and money is in their personal and corporate DNA, they and their employees are active all over town on boards and Rotary, always contributing to the greater good. Never ones to draw attention to themselves, these pillars in our hometown – business leader, supporter of non-profits, model of community spirit – embody the notion that giving back to the community is good business, for all involved.
"We have been blessed with both the opportunity and capacity to help. In our beautiful small community, we have always believed it's the right thing to do. We applaud all those in business and professions who follow suit. We share in this recognition," said Bob Rehfeld.
George Elgee and Gayle Starbard joined Bob in accepting the award on behalf of the firm.
Learn more about the honorees and the event.
---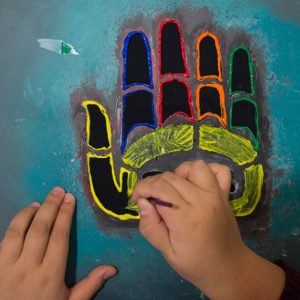 Arts Vibrancy Endowment – Fostering our Dynamic Arts Culture. Juneau's vibrant arts scene and rich living cultures are among our city's strengths. For generations, residents have supported, created, and maintained a high degree of artistic diversity, ingenuity, and expression. We partner with nonprofit organizations to support the arts as economic drivers, educational assets, civic catalysts, and bridges between cultures. The Arts Vibrancy Endowment will help sustain dynamic and accessible arts opportunities for the community. Learn more.
Increasing Equity of Opportunity. Supporting local youth is key to building a healthy future community. The Youth Equity Fund focuses on cultivating conditions in which youth can thrive. Youth programs, camps and activities enrich lives, provide sparks for learning, stimulate positive social interaction. We coordinate across providers to improve the lives of low-income children and their families, opening doors to opportunities for disadvantaged youth to learn, grow, and succeed. "These children are so often overlooked. Our support helps students get to recreational and educational activities that they might not otherwise have access to." Sheila Kleinschmidt, First Bank, funding partner. Learn more.
Parks, Trails & Recreation Fund. Enhance our trails, revitalize neighborhood parks and recreation areas. Hilda Dam Cabin, Treadwell Ditch Trail Renovation, and more!
Education Fund. Empower people of all ages, with the skills they need to thrive and flourish.
---
---
No matter the size, a gift to the Juneau Community Foundation is a first step in advancing a cause that matters to you. Find out more about how your donation can help create a healthy, safe, and culturally rich environment in our community.