Education Fund
A quality education empowers youth, and people of all ages, with the skills they need to thrive and flourish. It is also central to a community's economic viability and sustainability, naturally attracting people and businesses and contributing to future growth. Closing the achievement gap for all is a widely-held priority in our community.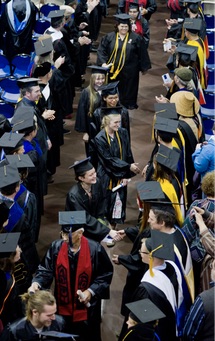 The Education Fund supports creation of a culture of education and life-long learning, connecting the community and the education system to increase the number of students who realize their true potential. Through the fund, individuals and businesses pool their resources to achieve greater community impact, providing a range of school and education related projects, organizations and programs. By joining with others, you help build funds to support this essential aspect of our community, today and in the future.
Our goal is to increase local philanthropy for positive near and long term impacts on education: current programs, successful programs that could be brought to scale, or new programs that fill in gaps. In launching this new fund, the Foundation seeks to bring additional resources to this community priority, add value to the commendable work already being done by the Juneau School District, the University and a myriad of nonprofits. Our champions aim to do so in a manner that is complementary, helpful to our partners, and does not duplicate or replace existing efforts or funding.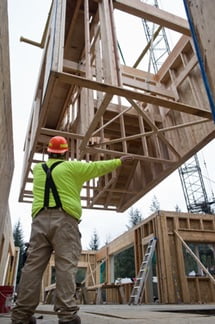 Education is a field of interest that spans a lot of territory. In making this a priority for fund development, the Foundation promotes equity and access while supporting opportunities that make a difference in the lives of people, young and old. We seek to raise funds for that purpose. Engaged 'community champions' and strong partner organizations are key to our success. We can only do this with your help. Please join us!
In conversations with community leaders, three initial areas have been selected for support because of their near and long term positive impact for students and the community at large.
See The Change – Middle School Physics Pilot Curriculum
Trades Career Path Promotion – emphasis on the many trades represented in the construction industry.
Trauma Informed Schools Pilot Project – supporting three elementary schools in Juneau with the training and tools needed to better assist students.

See The Change – Middle School Physics Curriculum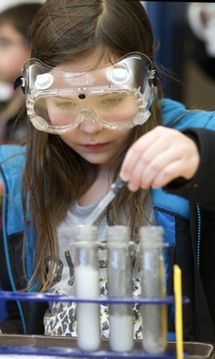 We need scientists and engineers to solve our world's problems. We don't have them. See The Change is creating tomorrow's scientists and engineers – today. See The Change believes physics should be part of every student's middle school experience. All kids should have the chance to gain skills and develop the excitement that comes from better understanding how the universe works. All kids should get the opportunity to see how math is relevant to their everyday experience.
Science, technology, engineering and mathematics (STEM) are at the heart of technical and trades careers. A strong STEM workforce strengthens our economy and solves our country's most important problems. See The Change is supporting teachers to integrate a customized physics curriculum into middle schools. This will allow EVERY child the opportunity to thrive and succeed in school and beyond. These middle school students will be entering our workforce in just a few years.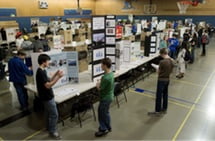 Community member and businessman Bruce Denton approached the Juneau STEM Coalition and the Juneau School District last spring with a proposal to bring this physics curriculum to our middle schools through private fundraising. See the Change is providing a sixth-grade physics curriculum and professional development to eight of our middle school science teachers (one Montessori, one charter, three DHMS, and three FDMS) this year.
The pilot program costs $60,000 and $12,600 has been raised thus far.
Learn more about the positive impacts of See The Change
Community Champions & Philanthropic Partners
Education Fund community champions and philanthropic partners are passionate about providing all with opportunities to succeed to learn and grow; and removing barriers to participation. They give financially, ask others to give, and if interested, they participate in project development and implementation. These champions will help steward projects to completion.
Foundation Board Leaders: Geoff Larson, Candy Behrends, Mandy Mallott, Rick Shattuck.
Community Champions: Dick Behrends, Bruce Denton, John Gitkov, Bill Shattenberg, Doug Trucano and Jim Williams.
Community Partners

Juneau Workforce Consortium
Juneau Economic Development Council

Juneau STEM Coalition
Juneau School District

Please consider adding 3% to your donation to cover the online transaction.