Parks, Trails & Recreation Fund
The spectacular natural beauty that surrounds us in Southeast Alaska is frequently cited as one of the best things about living here. The Juneau Community Foundation builds on that strength by supporting year-round opportunities for recreation enthusiasts of all backgrounds and ages.
"Hiking is overwhelmingly the most popular recreational activity in Juneau. In the past 12 months, 89% of Juneau residents used Juneau trails for walking, hiking, running, cross country skiing, biking and other forms of recreation; with 78% ranking city trails as high or very high value to the community. Many commenters suggested continued maintenance and improvements on existing trails, notably Treadwell Ditch Trail, with others suggesting new trails with a focus on connections between existing networks."
– CBJ Parks & Recreation Master Plan Preliminary Findings, December 2016
By increasing access to area trails, promoting education about natural resources and wildlife, and supporting existing organizations and initiatives, the Foundation and its supporters work to keep Juneau's outdoor and indoor options safe and plentiful far into the future.
The Parks, Trails & Recreation Fund supports projects that bring people together around the shared goal of promoting access to and awareness of recreation opportunities. Through the fund, individuals and businesses pool their resources to achieve greater community impact through a range of projects, organizations and programs. By joining other like-minded people, you can help build funds to support this exciting aspect of our community, today and in the future.
Our goal is to increase local philanthropy for near and long term impact for our Parks, Trails & Recreation areas. In making this a priority area for fund development, our goal is to assist organizations in accomplishing priority projects. We seek to raise funds for that purpose. Engaged 'community champions' and strong partner organizations are key to our success. We can only do this with your help. Please join us!
In conversations with Trail Mix, Inc., Juneau Parks Foundation, City & Borough of Juneau, U.S. Forest Service, community champions and trail enthusiasts, the Foundation has identified some initial priorities, all important pieces of a comprehensive outdoor recreation plan.
World Class Trail System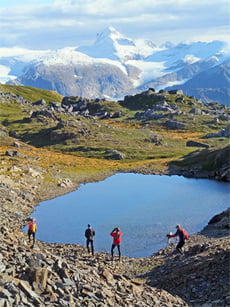 Juneau has a world class trail system. Juneau was ranked one of the top 10 trail towns by Trail Runner Magazine last fall: http://trailrunnermag.com/destinations/top-trail-running-towns-2016.html. We use our trails. We care about our trails. The Foundation seeks to turn that high level of participation and sense of ownership into support for projects that improve and expand our trails, all the while taking care of the environment and encouraging fitness, fun and a healthy community. Through this initiative, the Foundation will raise awareness of this community asset and leverage monies for investment in projects that enhance our recreational trails for years to come. Initial projects:

Neighborhood Parks and Recreation Areas
Neighborhood parks, playgrounds and recreation areas enhance the quality of life for all generations. In partnership with neighborhood associations, Juneau Parks Foundation,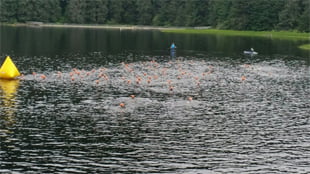 CBJ, community volunteers and local contractors, the Foundation seeks to revitalize our parks and recreation areas and develop new ones. Through this initiative, the Foundation will raise awareness and leverage monies for investment in projects that maintain and expand these important open spaces for community recreation. Initial priorities:
Auke Lake recreation area
Cope Park/Christopher Trail
Community Champions
Community champions are passionate about our local parks, trails and recreation opportunities, give financially, ask others to give, and if interested, they participate in project development and implementation. These champions will help steward projects to completion.
Foundation board leaders: Reed Stoops, Mike McKrill, George Reifenstein

Dave Haas
Merry Ellefson
Ian Fisk
Sandy R. Williams


Jack Kreinheder
John Pugh
Stephanie Hoag
Jim Triplette


John Bursell
Bob Janes
Nancy Jones
Tom Daugherty


John McConnochie
Zane Jones
Lisa Kramer
Dave Hanna

Community Partners


Trail Mix, Inc.
Juneau Parks Foundation
Local businesses


City & Borough of Juneau
Neighborhood Associations
Local architects


US Forest Service
State of Alaska
Local engineers

To learn more about these community projects, and how to contribute to them, please click on these links.
To Donate
Donate by credit card via the PayPal link below or make your checks payable to:
Juneau Community Foundation, 350 North Franklin Street, Suite 4, Juneau, AK 99801.
Remember to include your name and address so that you can receive your tax deduction letter.
If you use PayPal, then please add 2% to your donation to cover the PayPal transaction. To receive your tax deduction letter, please check the box with the option to 'Share my mailing address with Juneau Community Foundation'.
To learn more about the Parks, Trails & Recreation Fund contact Jamie Waste at [email protected] or 907-523-5450.