New Playground Equipment for Pelican, Alaska
Brief description: A group of Pelican residents are looking to build a new playground at the school. New playground equipment is needed for kids in Pelican, Alaska!
Who is raising funds: Community of Pelican and Southeast Alaska
How much needs to be raised: $35,000. As of 1/12/18: $4,625 has been raised.
Timeline: Spring 2018
The Pelican Playground Equipment Project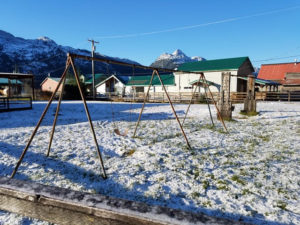 About Pelican, AK
Pelican is a small and isolated fishing village located in the Lisianski Inlet in Southeast Alaska. It is surrounded by the beautiful Tongass National Forest on Chichagof Island and is accessible only by plane or boat. Currently, about eighty people call Pelican home, year round, and during the busy fishing season, our population doubles. Pelican has deep roots in the fishing industry and many people that live here today can trace their roots back to the original residents. Almost everyone that visits Pelican falls in love with the beauty of the area, the friendliness of its people, and the fish!
The Playground
In the 1980's, a playground was built to accommodate the children attending the Pelican Public School. Everyone that spent time as a child here has fond memories of the fun playground. As the southeast climate tends to do, the equipment had become splintered and rusted over the years and had to be torn down for safety in the spring of 2017.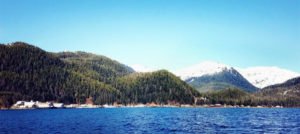 Now, around eleven children attend the school full time, and they have only a swing set for playtime. And as everyone knows, it's not only the children that
benefit from a playground! The target goal for the fundraising is $35,000. Hopefully, with the support of the wide ranging community of Pelican and Southeast Alaska, we can reach our goal by spring of 2018. When our goal is met, options for the playground building will be presented to the public school board. As soon as an option is chosen, construction can begin!
Please help us raise $35,000 to build a new playground in Pelican!
For more information please send an email to: [email protected]